Very special thanks to Diversco of Cambridge for shipping these skating aids all the way from Georgia!! This marks a significant event in the launching of our Learn to Skate Program. Thanks to our special sponsor Rotary Cambridge Sunrise for making this possible, your donation means the world to us and to future members of our team. So no matter what age(6+), we encourage all those who wish to learn to skate with the goal of being on the BLADES Hockey team to connect with us. We are an Adapted Hockey team for individuals who cannot qualify to be on a conventional teams due to their Neuro Diversity! We have the personnel on the ice to assist in the learning process, already we have welcomed Levi Samuelson, who today was skating on his own with the rest of the team, Machar Reath who is making great strides and Wysdom Gordon, a loveable and responsive young man who is totally awesome! Each of these young fellows are already cutting up the ice! What a reward it is to see this investment in these lives and we want to continue to provide the opportunities to many others. All participants in the BLADES Hockey Program are welcome on the ice for all events, practices, home and away games, tournaments, all learning to be a part of a team, learning self esteem and confidence, it is mind blowing to see the progress!
Connect with us today at bladesoperationsteam@gmail.com or call Paul at 519-716-7411 or Carol at 519-623-0094. Don't let finances be a reason to have your athlete involved, we will work with y0u!!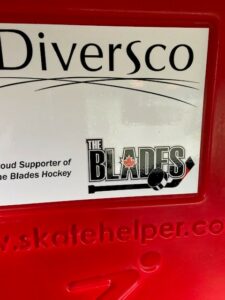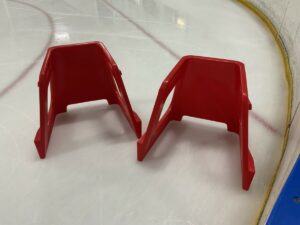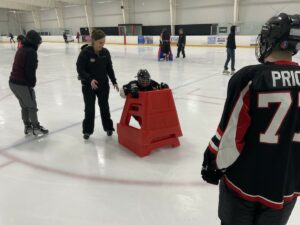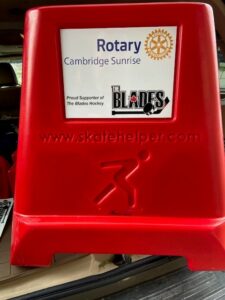 AND we are always looking for sponsorships from individuals and organizations who wish to invest in lives who are normally side lined from being invoved in CANADA'S GAME!! Talk to us today!!